On Thursday I visited the fabulous Haley & Clifford Delicatessen in Roundhay, Leeds for a "Cheese & Chutney" tasting evening. The evening had been organised by the owner, Val Berry, as a thank you to all her customers after winning Deli of the Year for the North East Region.
I have never visited this deli before but had heard its reputation and I was not to be disappointed! The place is packed with amazing local and artisan products and their cheese counter is amazing – this is my kind of deli!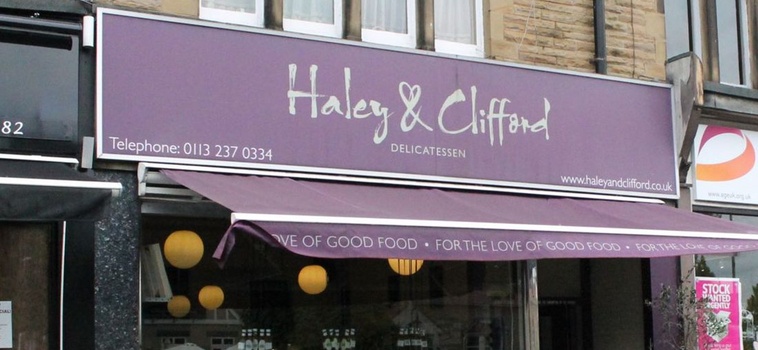 We started the evening tasting cheese pairings with a range of our cheeses and chutneys from Raydale Preserves. They make some fantastic chutney that fit so well with our cheeses. I've included a list below of what we tasted together:
Yorkshire Fettle with Elijahs Yorkshire Chutney
Harrogate Blue with Hellish Relish Chutney
Yorkshire Blue with Apple & Raisin Chutney
Monks Folly with Hellfire Plum
Mrs Bells Blue with Caramalised Carrot Chutney
Buffalo Blue with Spicy Caramalised Red Onion Chutney
These were just pairing suggestions and once the customers started to taste them they were coming up with their own brilliant combinations.
I really enjoyed the evening. It's great to be able to chat to customers who have such an enthusiasm for food and drink. Val and her staff were so friendly and it's easy to see why they have been winning awards.
I'm looking forward to my next invite!
Amy
xx