Thank you and Merry Christmas
Well, this is it. We're here, coming towards the end of the year and we're beginning to close down for a short break over Christmas. It's safe to say that 2020 has been a year like no other. It has seen us all face extraordinary challenges. But, it has also brought us closer together as we have supported one another, and we wanted to take this opportunity to thank all of you who have supported us throughout this, quite frankly, exceptionally difficult year.
To each of you who have supported us by buying and enjoying our cheeses, directly from us, and from our amazing retailers! Thank you.
To our retailers, and wholesalers who have each faced their own huge challenges throughout the year, but who have pivoted and transformed to meet changing demand, and, by standing by each other to navigate these changes, we're getting through, thank you!

Thank you to our incredible suppliers who have remained committed to continuing to produce and supply despite the uncertainly and risk at times. Our sheep milk producers are still here and that's been an incredibly rewarding thing to have been able to do, with your support. To see everyone rally and make a huge difference has been heartening and amazing to see. Thank you!
To our friends in business and in life, thank you! We may not be in the same industry or share the same challenges but the moral support and community support we've experienced this year has been exceptional. We've felt connected in many ways more deeply than in "normal" times, when it can be taken a little for granted.
And last but definitely not least, a huge thank you to our exceptional team. Throughout the year we've experienced challenge after challenge, which has put us all under pressure, and how our team have dealt with this pressure has been phenomenal. Our spirit, passion and care, for each other, our cheeses, and our customers has been nothing short of exceptional. The service you've received this year, and the cheese you've tasted and enjoyed has been thanks to the hard work, care and attention of our team. Thank you!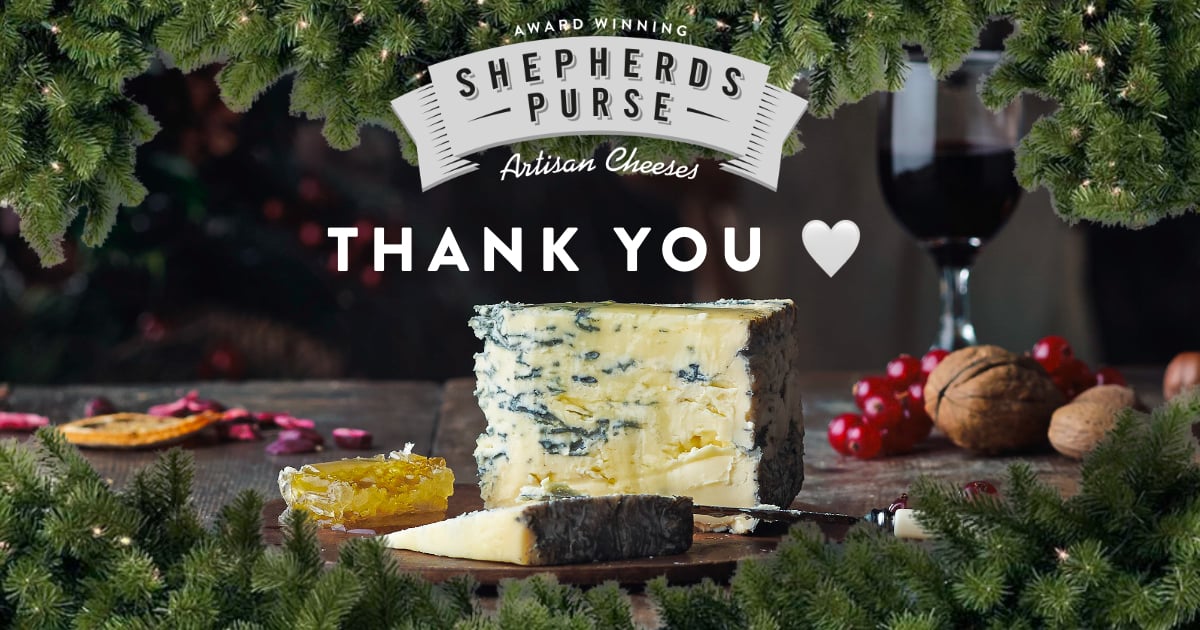 Now for a short break, to rest and celebrate Christmas.
We'll be doing so with a grateful heart, readying ourselves for the new challenges that 2021 will undoubtedly bring. Thanks to the lessons we've learned throughout the year, we'll stay positive and focus on continuing to produce the very best cheese and deliver the very best service, knowing that we WILL navigate the inevitable new challenges TOGETHER.
Merry Christmas, may it be full of love, warmth and deliciousness xxx