We Let The Cheesemongrel Behind The Scenes
Here's what he said...
"After hours, I'm a keen cheesemaker and in my day-job, I'm always trying to get customers to break out and try a new cheese – after all, there's plenty to choose from – over 700 cheeses are made on British soil.
My theory is that people become so stuck on cheddar (or anti-blue or A.N. Other cheese) because they just haven't tried many other cheeses. Or, they had one cheese once that they didn't like and hey presto! That becomes a generic "I don't like sheep's cheese."
Right, and that's all sheep's cheese, for the rest of your life? Then, I cut them some Yorkshire Blue to try – and they're genuinely surprised, telling me it's full of flavour, moist and not sharp. And it's blue. Oh…and try this Olde York…shhhh…did I mention it's a sh**ps cheese?! Minds (and palates) are like parachutes…they only work when they're open.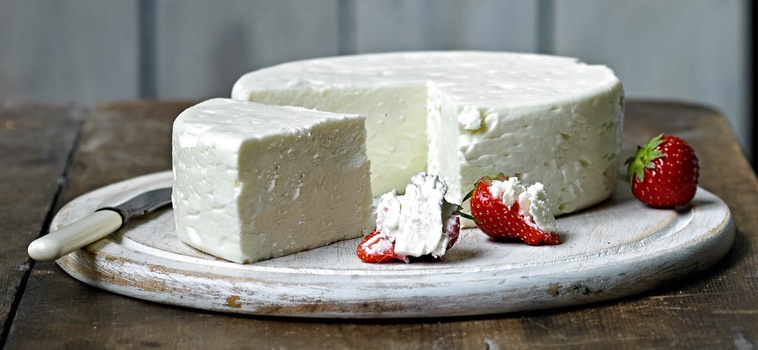 Just down the road from where I grew up, there's an innovative, award-winning artisan team, who've been making cheese for over twenty years, going from strength to strength. Thanks to Judy and the team at Shepherd's Purse, I recently had the chance to spend the day learning more about making high quality artisan cheese on a larger scale. It was an Olde York day and a great opportunity to see how it's done, as well as getting stuck in, salting, turning and waxing (er, cheese that is). We won't mention my attempts at hand-wrapping! Practice makes perfect?
Business has expanded considerably since Judy started out experimenting with sheep's cheese and these days Shepherds Purse make ewes milk, cows milk – and even buffalo milk cheeses too. I really admire the way that SPC have retained their connection with the original North Yorkshire site where it all began, just out of Thirsk.
Other than their great products (I like them all, but personal favourites at the moment are the Yorkshire Blue (soft and subtle) and (silky and nut-buttery) Monks Folly), the team's ongoing passion for cheese and enthusiasm for making new cheeses really struck me. Thanks everyone for hosting a cheese-tastic day!
The Cheesemongrel"