Great Yorkshire Show 2017
The Great Yorkshire Show features the best of British farming and is England's premier agricultural show. Held at the Great Yorkshire Showground in Harrogate it gives first-hand experience of agriculture and rural life through demonstrations and exhibitions. It is home to the Great Yorkshire Cheese Competition and it is where we launched our company back in 1989.
This year, for the third year in a row, we had two stands for visitors to sample and buy our full range of cheeses, and we had cheeses entered into the Great Yorkshire Cheese Competition.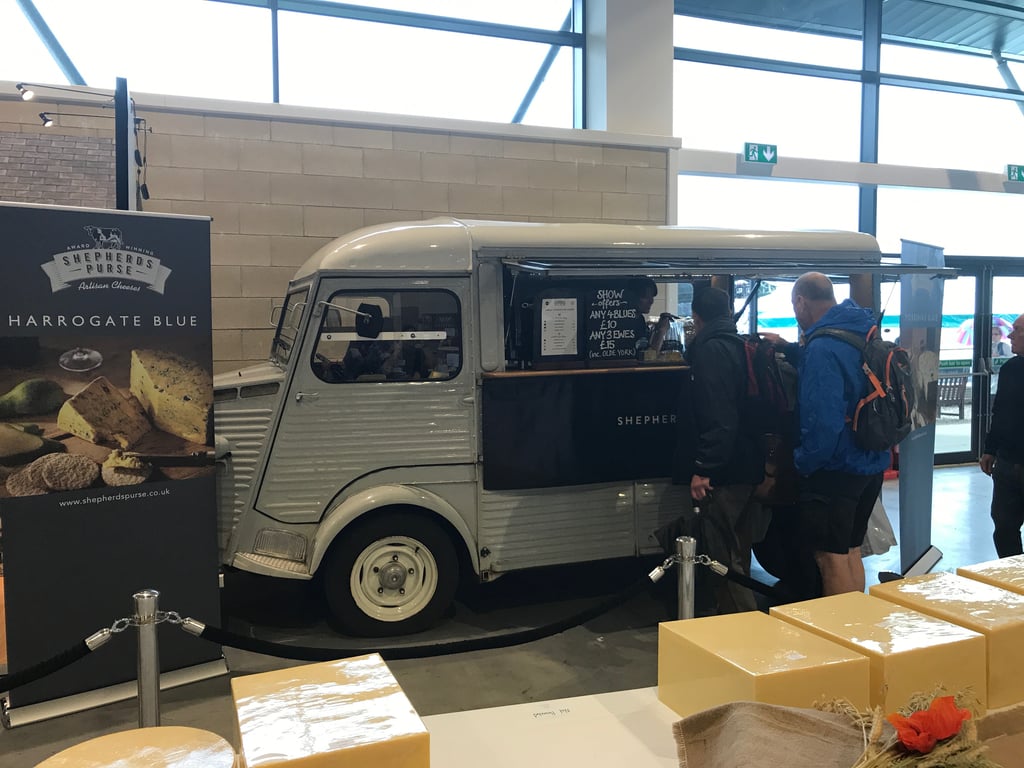 Pictured above is Hector who graces the Cheese hall and who is manned for the three days by Lindsey and Lou (pictured below with their morning brews)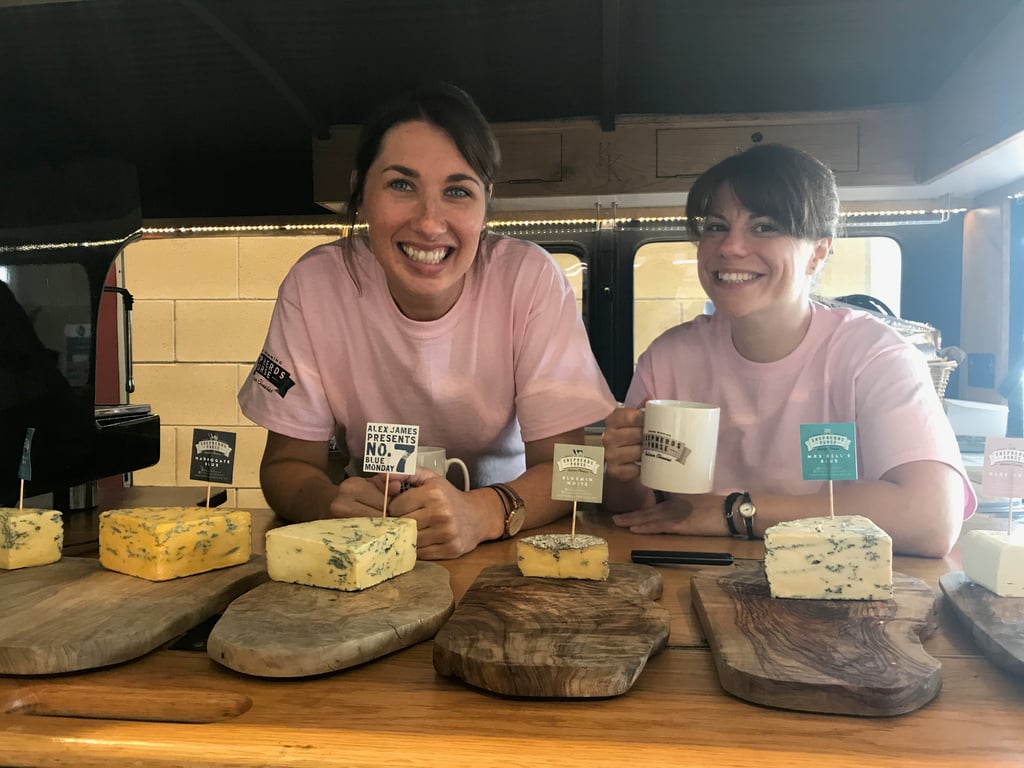 We also had three members of the Shepherds Purse team helping with stewarding in the Cheese competition. Below are Gemma Butcher, Claire Stevens and Kerry Johnson who absolutley loved their experience supporting the judges.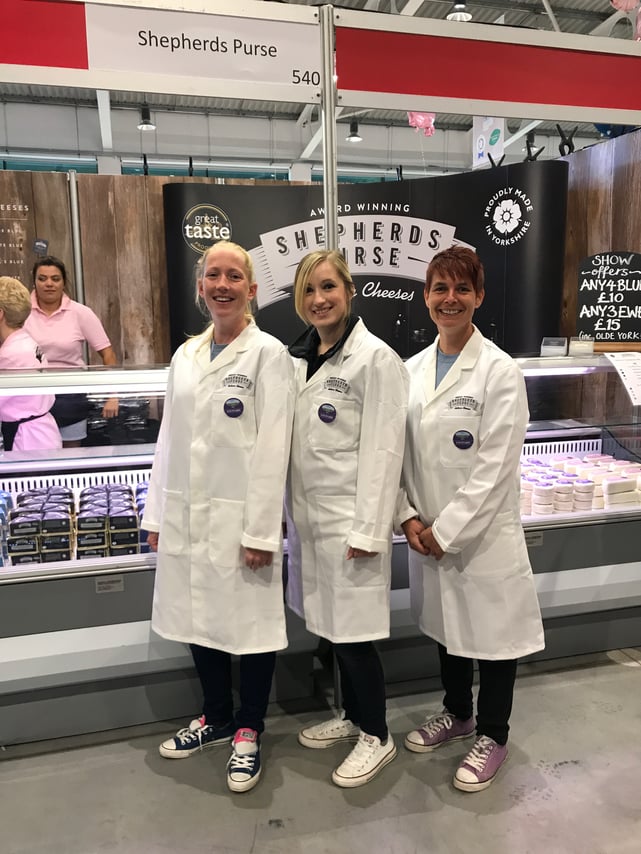 The cheese competition ran smoothly with judges commenting on the high quality of entries this year.
We were delighted to win the following prizes with our own cheeses;
Mrs Bells Blue GOLD
Bluemin White GOLD
Yorkshire Blue SILVER
Katy's White Lavender SILVER
Katy's White Lavender BRONZE
Blue Monday BRONZE
As ever, our team who are always there to support our customers, Amy, Kate and Sylvia did an incredible job over the three days on the main stand. (They're the ones without the white coats)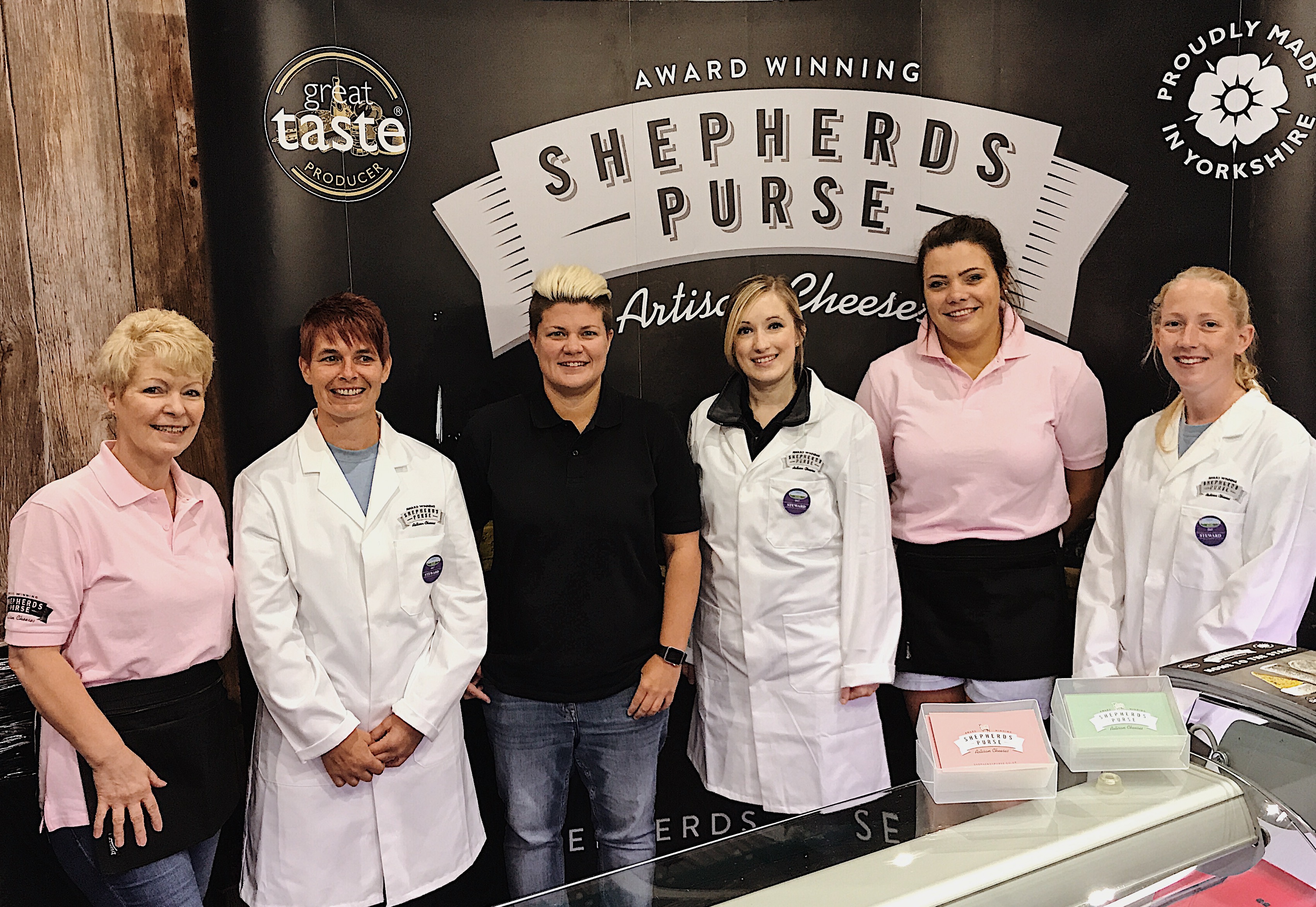 Other highlights this year were the lovely Jeremy Bowen from Paxton & Whitfield featuring our cheeses on the "Cheese Board Fit For a Queen" and we had a visit from Peter and Julian, our Yorkshire vets from The Yorkshire Vet .
We love the Great Yorkshire Show and cannot wait until the next one in July 2018 x