Christmas cheese gift ideas for artisan cheese lovers
If you're searching for luxury artisan cheese gifts, or want to send a client something special, we've got something for every kind of artisan cheese lover. Whether they simply appreciate fine cheeses, and/or love cooking with cheese and trying out new recipes, read our full blog to discover gift and recipe inspiration for the cheese lover in your life.
Best Luxury Artisan Cheese Gift
A real taste of luxury with a festive "Christmas Cheese Feast Box (£50)"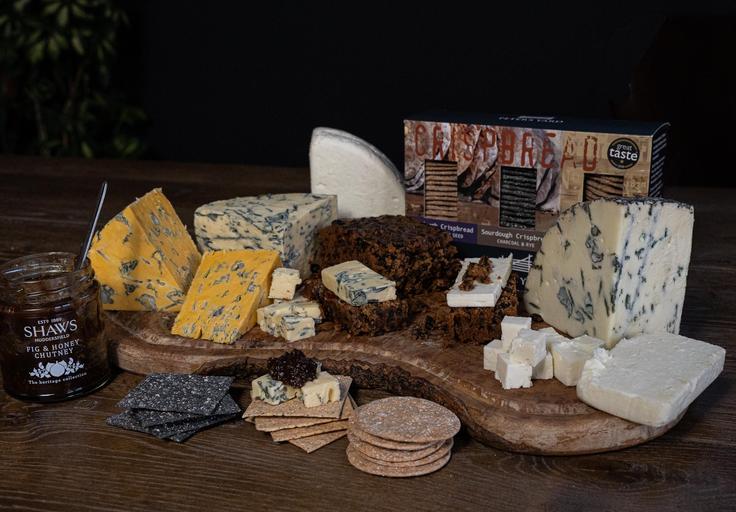 There's always that home at Christmas that you can rely on to have the best food and drink to share. For me it was my Grandparents' homes. When we called round they always had the best treats that we'd enjoy whilst we chatted around their kitchen table. This selection can do that for your home, or gift it to a friend. It's all you need for a festive cheese feast this Christmas - and let's be honest, we all deserve to indulge in a little luxury this year.
This Christmas artisan cheese feast box contains four different cheeses, making a whopping full wheel, a stunning fig and honey chutney and finally the ultimate Christmas cake. Cheese lovers will delight over the additional three types of sourdough crispbreads that can be stacked up with cheese and chutney.
Shop The Christmas Cheese Feast Box
Best Artisan Cheese Gift for Foodies
Inspire their inner chef with "A Taste of Shepherds Purse (£55)"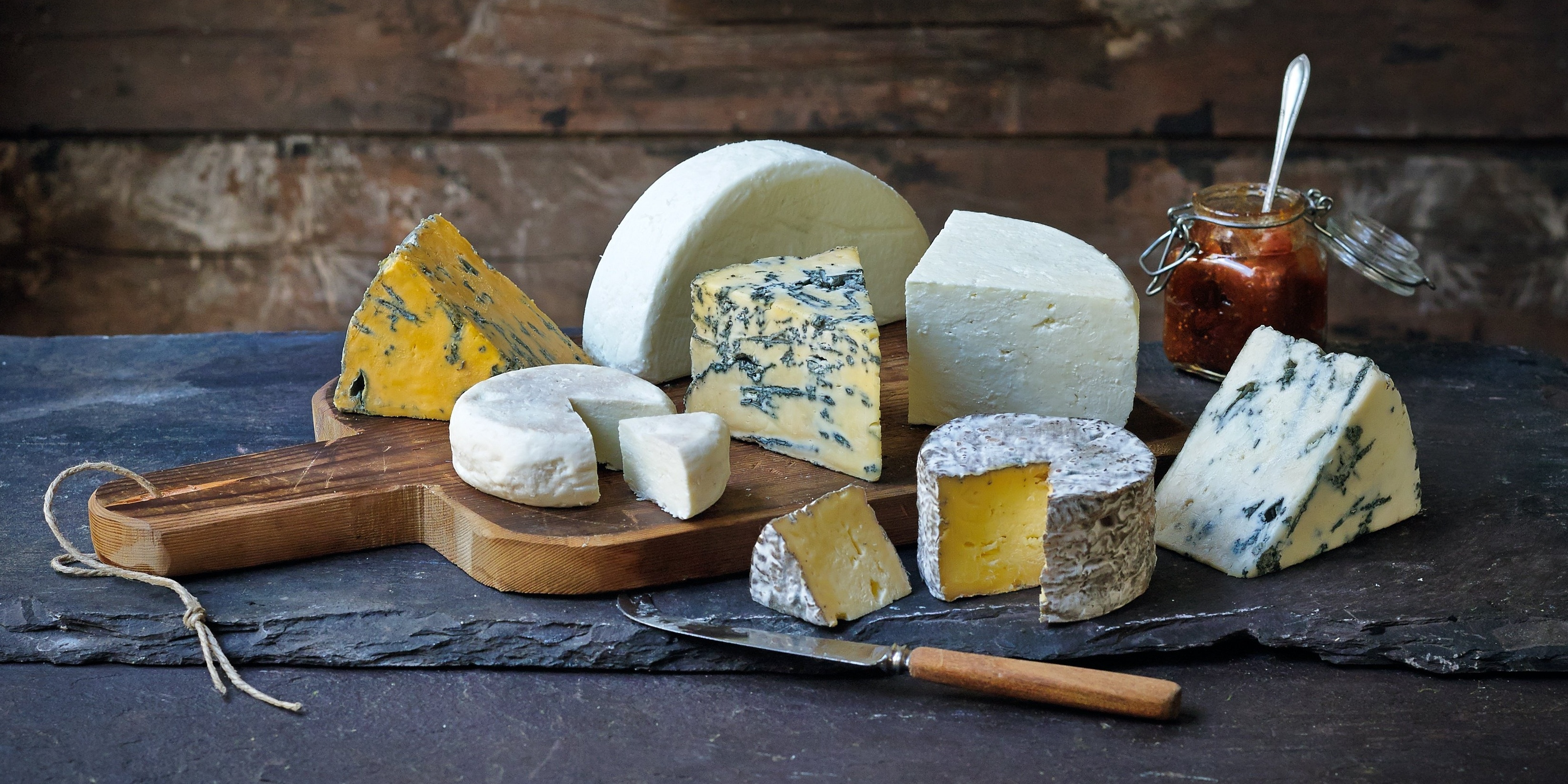 For cheese lovers who are big on taste, love to cook and try new recipes, then our signature "Taste Of Shepherds Purse" selection is perfect for budding chefs and those who just love to cook. Featuring ALL of our award winning cow's milk, water buffalo milk and ewe's milk cheeses, the variety of cheeses in this box provides lots of scope to try some of our delicious recipe ideas, and is sure to provide an award-winning artisan Yorkshire cheese experience.
"SIMPLY STUNNING! Gorgeous cheese, beautiful gift box, quick delivery - Lovely service! About to buy a second for our family for Christmas. Thank you xx" - Jennifer Rowe, Happy Customer
Shop A Taste Of Shepherds Purse Cheese Gift Box
Best of Local Produce Artisan Cheese Gift Set
A Taste of Yorkshire (£35)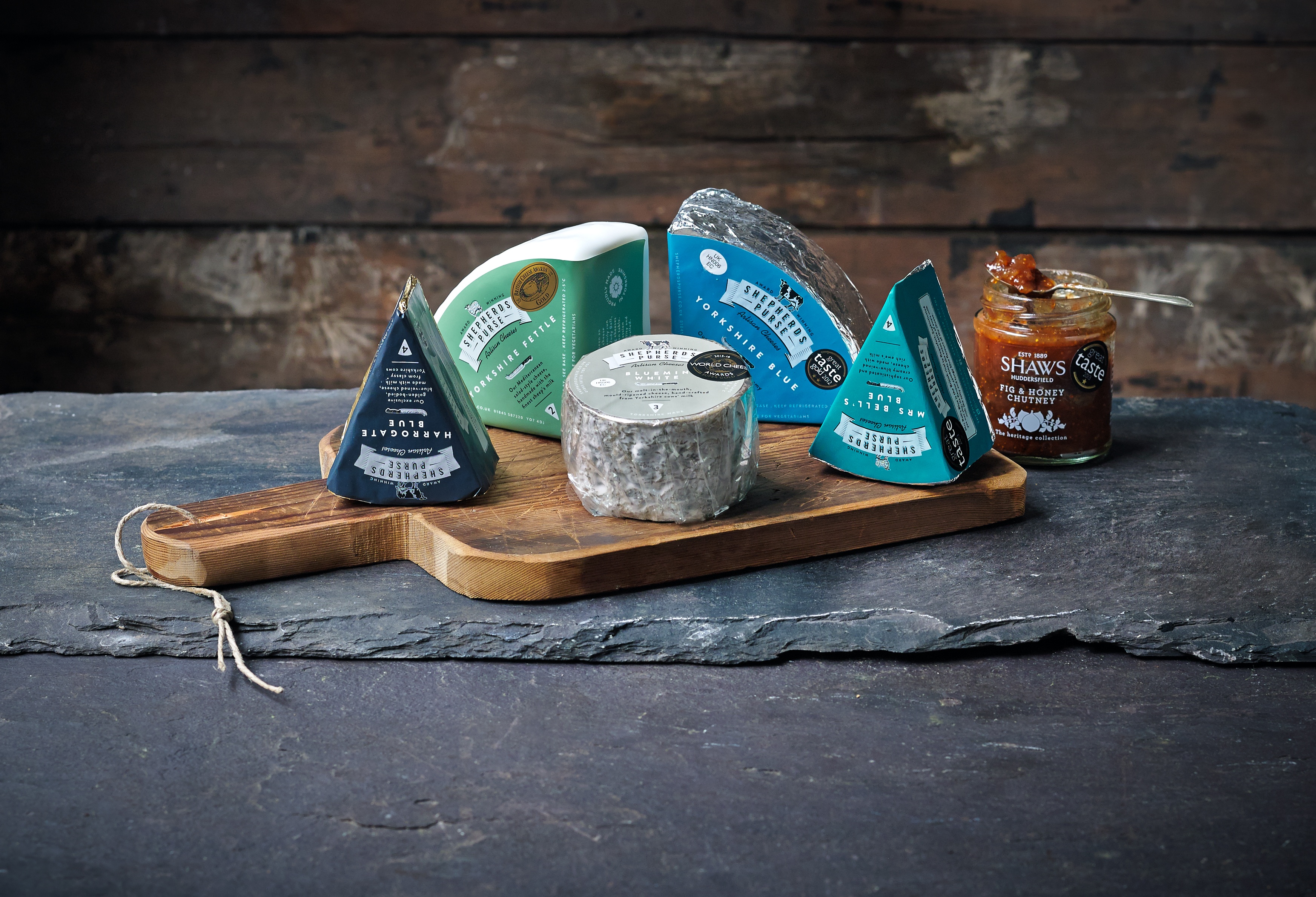 A popular box for sending a little bit of "home" around the UK. Give your loved one or client "A Taste of Yorkshire" with our classic selection of our Yorkshire award-winning blue and ewe's milk cheeses. Featuring some of our personal favourite local Yorkshire producers, alongside a selection of our delicious specialty ewe's milk, cow and buffalo milk cheeses - sure to go down a treat for any cheese lover, and a bonus to be championing all things Yorkshire too.
Best Artisan Cheese Gift Boxes £30 and under
Fettle the lockdown Blues (£30)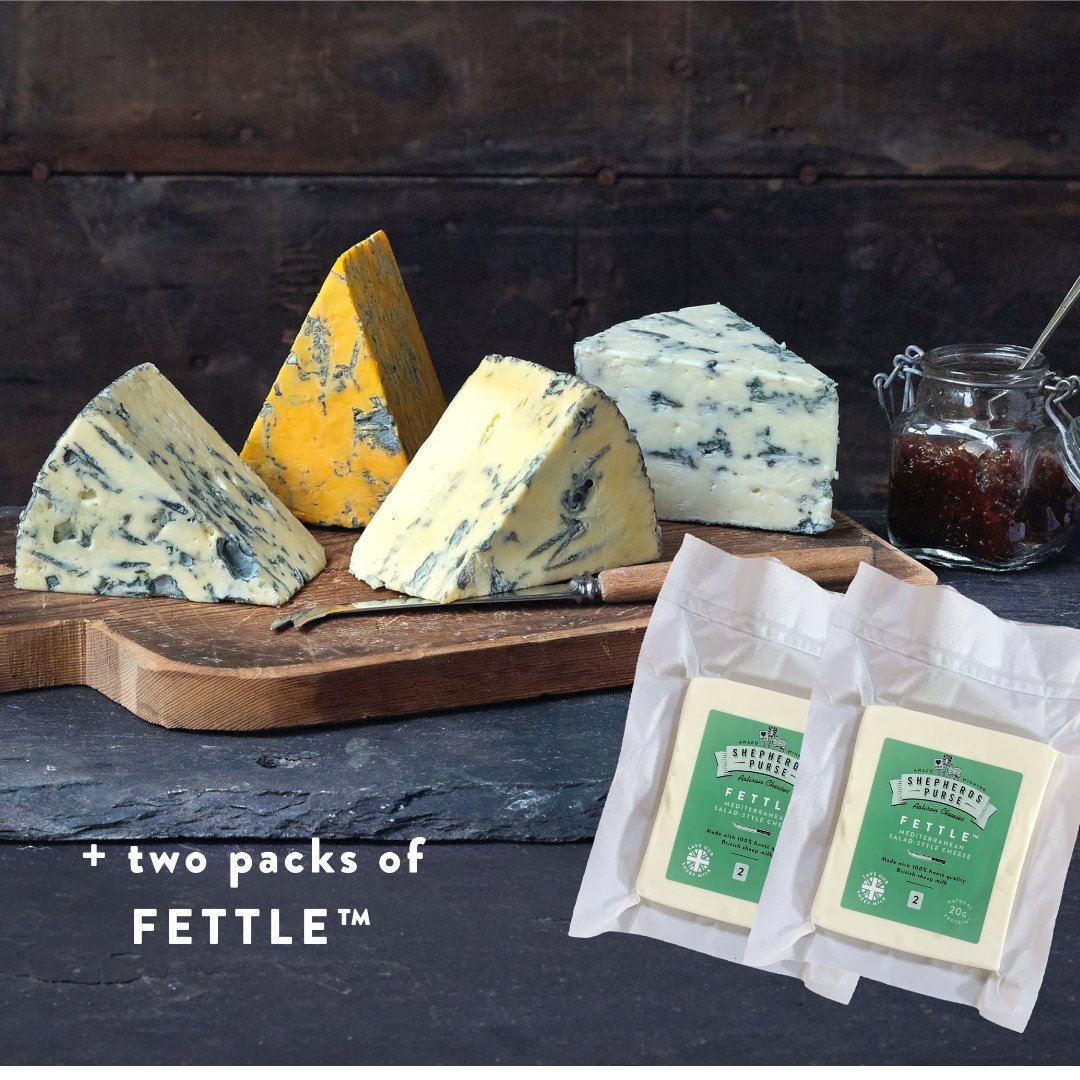 If you want to try a good variety of artisan cheeses under £30 then our Fettle the Lockdown Blues speciality cheese selection is perfect.
We created this box to help spread some cheese shaped joy and kindness this November. We might be locked down but we don't have to feel down, let's fettle the blues with this delicious selection including our new format Fettle cheese along with our renowned blue cheeses, including our sheep milk blue, Mrs Bell's Blue and our water buffalo blue, Buffalo Blue.
Specially designed to be able to offer you free shipping with the code "LOVEEWE" - this is a real lockdown treat.
"OUTSTANDING! Thank you so much for the box of blue and fettle cheeses that arrived this week. The presentation and care taken to insulate the cheeses was just so good .......... and all those yummy looking recipes! Will definitely be ordering again, maybe a few birthday boxes?!" - Gill McLean, Happy Customer
Shop Fettle The Lockdown Blues Box
Christmas Artisan Cheese Box (£30)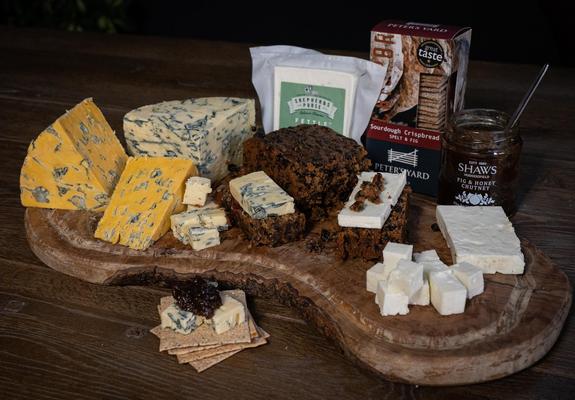 Warm up your loved ones this winter with a delicious Artisan cheese box including all you need for a Christmas cheese session! Includes a generous portion of Harrogate Blue and Yorkshire Blue along with our delicious Fettle, with Christmas cake, crackers and a scrumptious fig and honey chutney.
Shop Christmas Artisan Cheese Box
Kiss & Squeeze (£15)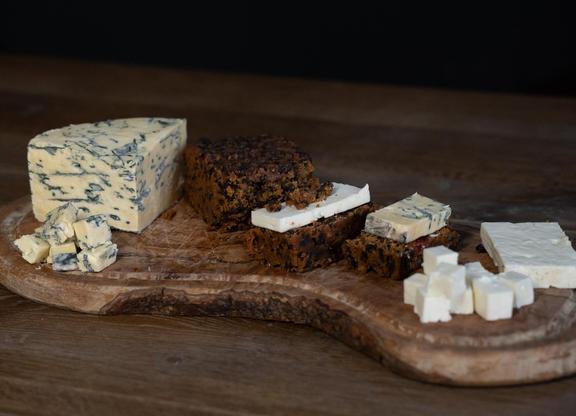 Here in Yorkshire, there's an old adage "Christmas cake without cheese is like a kiss without a squeeze" - so our Kiss & Squeeze selection was born! It includes a specially-made nut-free Lottie Shaw's fruit cake with Yorkshire Blue and Fettle for your festive enjoyment.
Shop Christmas Kiss & Squeeze Box
Make your own!
Get creative by selecting a variety of cheeses and accompaniments to make up a special gift hamper for your cheese loving friends, family, colleagues and business associates.
Gift Cards
Or you can give the gift of choice and buy a Shepherds Purse Gift e-Card from £25, which are delivered by email with instructions to redeem them at checkout.
Explore our full range of artisan cheese gifts and accessories here