It's already been a really busy summer here at Shepherds Purse and as well as our usual cheese making, tastings and food events around the country, we're thrilled to be able to announce that we've also been awarded some top Industry awards.
Last month, the British Cheese Awards took place at the Bath and West Show Ground in Somerset. The awards, which are in their 26th year are a real showcase of the fantastic cheeses made throughout the UK and receive some 800 entries from entered from companies across the country so the competition was tough!
We were thrilled to be awarded 3 awards in total including a gold medal for Bluemin White in the Soft White Blue category, and 2 bronze medals for our Yorkshire Fettle and Mrs Bell's Blue in the Non-Cows Milk and Blue Goat/Sheep/Buffalo categories respectively.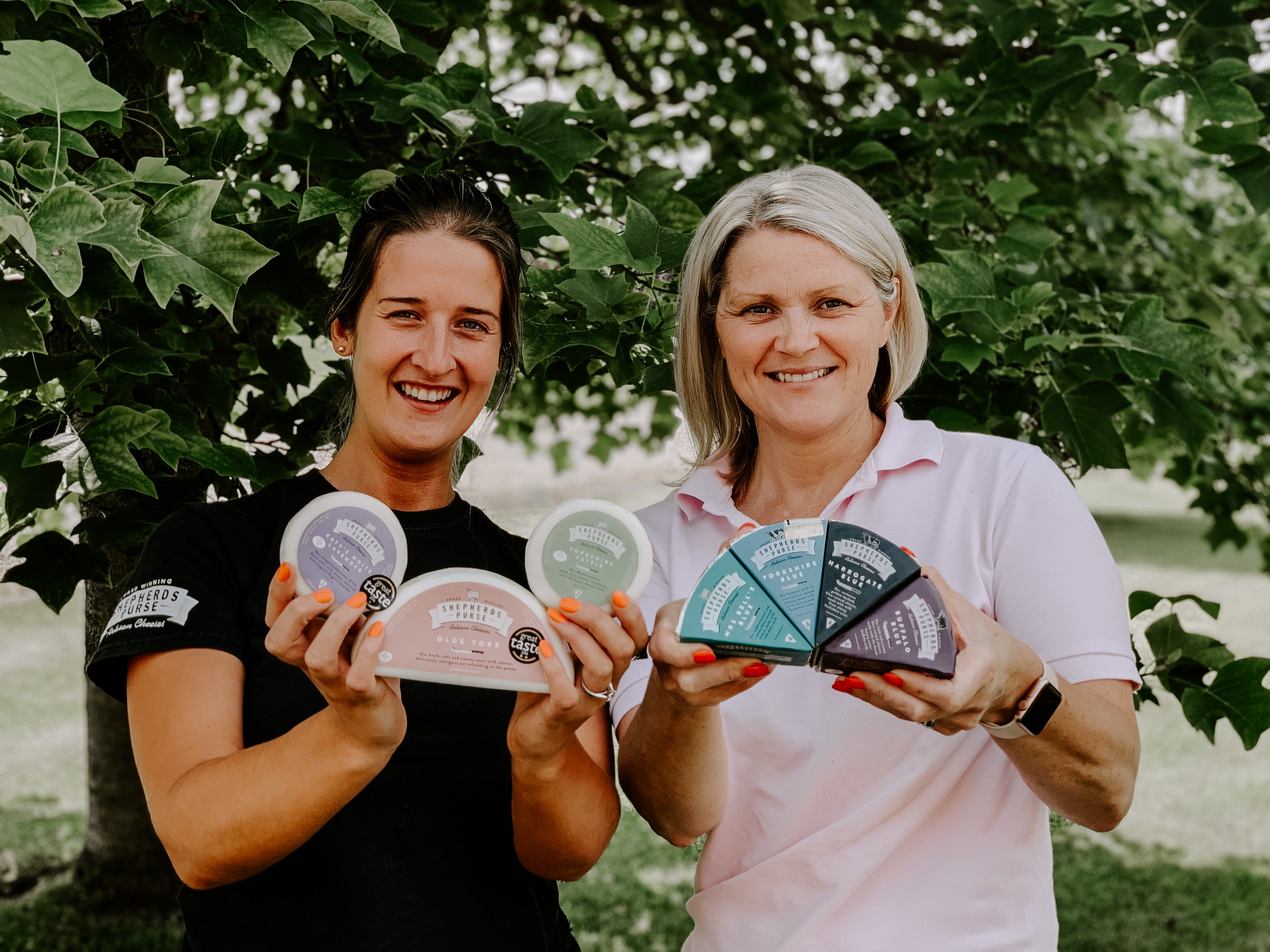 To top all of that off, at our local show, the Great Yorkshire Show in Harrogate last week, we were awarded a total of 11 accolades including a fantastic 5 golds for Yorkshire Blue, Buffalo Blue and Mrs Bell's Blue and Katy's White Lavender - Yorkshire Blue picked up two Golds.
We also took first, second and third place in the Consumer Choice Blue Cheese competition which is judged by 50 people at the show!
We're absolutely thrilled with our recent successes and delighted to be amongst the winners in such huge and well-respected competitions. Watch this space for further updates throughout the rest of the summer including plans for our 30th anniversary celebrations!
Our full list of awards at this year's Great Yorkshire Show included:
Buffalo Blue

Gold

Blue Cheese (Goat, Buffalo or mixed)

Buffalo Blue

Silver

Specialist Cheese Makers - Blue excl. Stilton

Gold

Specialist Cheese Makers

Gold

Blue Cheese - Ewe's Milk

Gold

UK & Eire Artisan cows milk

Gold

Consumer Choice

Silver

Consumer Choice

Champarisi

Bronze

Consumer Choice

Bronze

Speciality Product - Non-Blue

Olde York

Silver

Speciality Product - Non-Blue

Blue Monday

Bronze

UK & Eire Artisan cows milk