Judy and I had a wonderful evening in London last week at the Good Housekeeping Food Awards 2013. The awards were held at Lancaster House which is a beautiful period house in London's West End. The awards began with a drinks reception in the garden and we enjoyed some really delicious canapés as we chatted in the evening sunshine.
We then moved in to the main hall where the stage was set for the annual awards ceremony. Familiar faces from Great British Bake Off and Masterchef were dotted around an audience of food producers, retailers, journalists and media experts.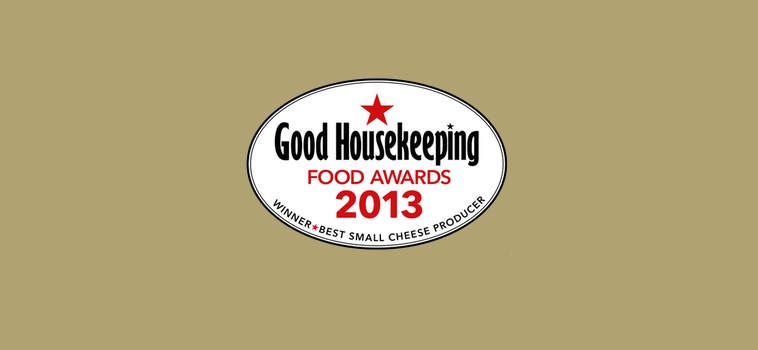 The awards were hosted by the foodie legend and actress Jane Asher, who did a really wonderful job. We were absolutely delighted to be announced as winners of the best small cheese producer category alongside Belton Cheese of Shropshire. We won with our Buffalo Blue cheese, made with water buffalo milk, and the cheese from Belton was their Red Fox. The award was presented by another of our real favourite foodie legends, Mary Berry.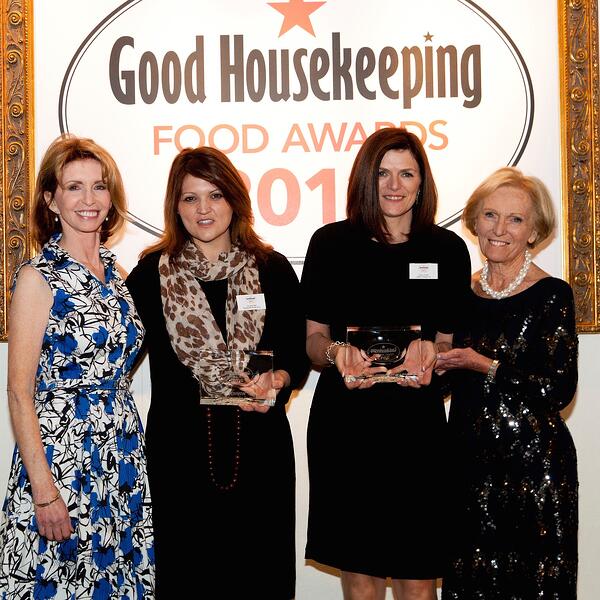 The evening was lovely from start to finish; a beautiful venue, friendly atmosphere, great people and to win such a prestigious prize just made it all the more special!
Thank you to the Good Housekeeping team and well done to our co-winners, Belton Cheese!
Caroline x