**More to follow on this so please come back for updates**
Today was Nantwich International Cheese Show in Cheshire. We have entered Nantwich every year since Judy was cajoled into entering by her mentor and friend Les Lambert back in 1989. That year we won a Gold medal with our Olde York
Nantwich International Cheese show is now a lot bigger than it was then. This year there were over 4600 entries from from 26 different countries! The display of cheese is IMMENSE spanning 83,000sq ft worth of marquee!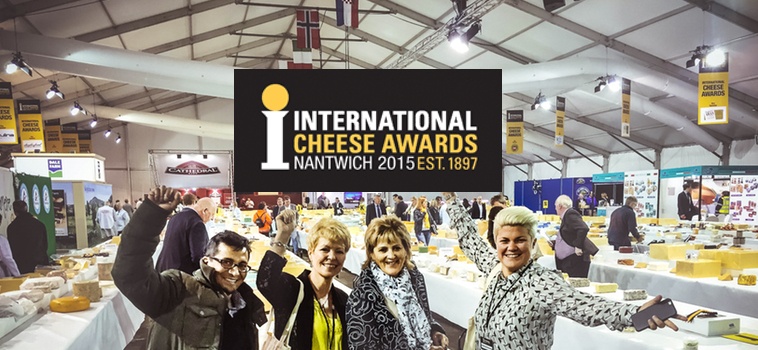 So we were absolutley delighted to win two prizes!
Monks Folly won GOLD in it's class - Soft, Semi-soft or Cream Cheese without Additives - other than Blue Veined Cheese - With Rind. Open to UK producers.
Blue Monday won SILVER in it's class - Blue Cheese - Hard or Soft (Except Stilton) - Open to UK producers.
As ever, we're very proud of our whole team for these results and we were glad that five of our team made the journey over this year. We enjoyed the lunch and it's a great chance to catch up with our fellow cheesemakers and industry kin.

Congratulations to all the winners! And a special congratulations to the 2015 ICA Supreme Champion, Greenfields Dairy Products with their Farmhouse Traditional Crumbly Lancashire cheese. Well done!
The trophy presentation is held tomorrow when the show opens to the public, you can head over to the official Nantwich International Cheese Awards website to see all the results xx