The Cheese Lovers' Guide to Father's Day Gifts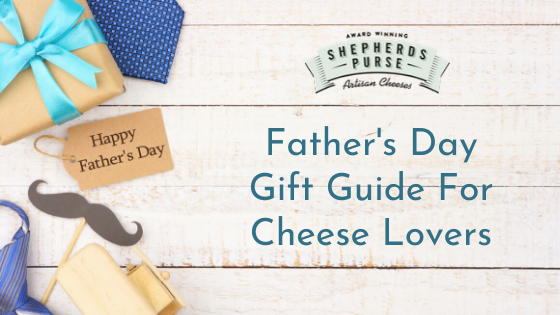 If you're like us, chances are you're struggling a little when it comes to buying Father's Day gifts for your Dad, Grandad or Father-figure in your life. There's only so many pairs of socks one man needs. But, there's one thing we know for sure - along with beer, whisky and wine, Dads also tend to partner pretty well with cheese!
Given the challenges we've all faced over the last ten weeks with the Coronavirus crisis, we've put together a couple of cheese gift boxes especially for Father's Day, in case you wanted our help choosing a selection. And for an added bit of fun, we've created a little guide to help you match the perfect cheese with your already perfect Dad, Grandad or the Father-figure in your life. Enjoy!


The ARTISAN cheese father's day GIFT BOXES to please Dads everywhere
We've spent time to select a range of our cheeses and accompaniments to deliver a delicious cheese shaped hug-in-a-box to Dads everywhere with our two options for Father's Day Gift Boxes: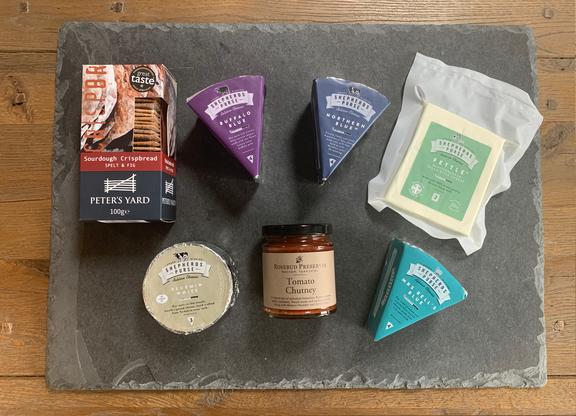 Treat Dad to an adventure of flavour with our A Bit More Blue for the Dads Box (£30). With a range of our award-winning cheeses and a single pack of crackers and a chutney, there's cheese for every kind of Dad!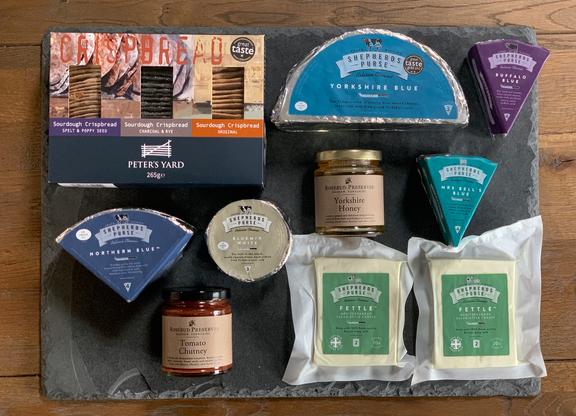 For the Dad who loves cheese or who loves sharing, you can go for our Ultimate Father's Day Treat Box (£60) which contains a great selection of our cheeses, a jar of Rosebud Preserves Yorkshire Honey and Tomato Chutney along with a selection pack of sourdough crispbreads. All shipped in chilled packaging and beautifully presented.
Read on to see if you can predict your Dad's perfect cheese...

For easy going Dads who love to nibble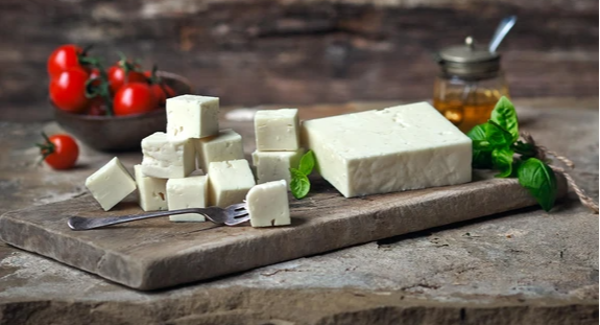 If your Dad loves to graze and nibble, then he'll probably love the soft, crumbly texture of our Fettle cheese, a mediterranean feta-style cheese made with 100% British ewes' milk, perfect for nibbling on its own or as part of a tasty meze, tapas or salad.

Fettle was our mum, Judy Bell's, first cheese, launched in 1989. It's lovingly handmade and hand-salted to encourage a piquant, lemony flavour and slightly crumbly texture. It's then matured so the salt infuses the whole cheese and the flavour balances. It's come a long way since '89, winning international awards, and was featured on Paul Hollywood's BBC One cooking program, Pies & Puds. Plus, by buying Fettle, you'll now also be hugely helping our sheep milk farmers - read more here.

Tasting notes: Fettle is a distinctively creamy cheese combining a soft, slightly crumbly texture with a sweet piquant flavour. Moreish and so easy on the palate.


---
Learn more about how we're supporting Sheep Milk Farmers
- and how you can support the cause too!
---
For the traditional Father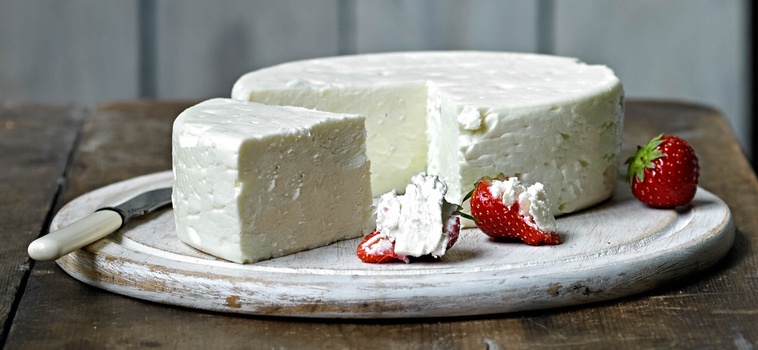 If your Dad's a purveyor of the finer things in life and appreciates tradition, then Olde York could be the perfect match for him. Olde York is one of our inaugural cheeses from the 1980s, and was previously chosen for the menu of British Airways' Concord in the nineties.

A soft white cheese, it is made using the 'coulommier method' whereby after gently layering the curds into the moulds, we leave them to set under their own weight. We then wax Olde York to preserve its fresh flavour. This results in a delicate texture which slices easily straight from the fridge. And if you let it stand a while, it warms to an indulgent, creamy spreadability.

Tasting notes: Olde York is soft, creamy and refreshing on the palate, making it a smashing accompaniment to champagne and strawberries - the perfect gift for a discerning gentleman!


For the classy Pops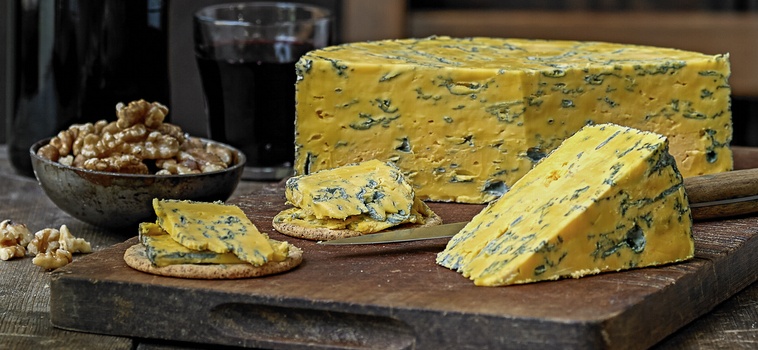 What if Dad is classy with great taste? Well, our creamy Harrogate Blue oozes class and luxury.

Harrogate Blue was the first cheese co-produced by Katie and Caroline (our founder, Judy's daughters) after taking over the running of the dairy, and it's been a hit from day one, winning several awards; most notably two golds at the Global Cheese Awards, and in 2017 it won a Super Gold and was judged to be the 11th best cheese in the world at the World Cheese Awards.

Matured for a minimum of 10 weeks, this gives the cheese exactly the right depth of flavour and creaminess, and its distinguished taste led Harrogate Blue to winning its first award just two weeks after launch in 2012.

Tasting notes: Harrogate Blue is soft, luxuriously creamy and blue-veined, delivering a mellow blue flavour with a hint of pepper to finish.


---
Looking for Father's Day Gift Ideas?
Explore our Father's Day Cheese Gift Selections
---
For Dad's who are getting better with age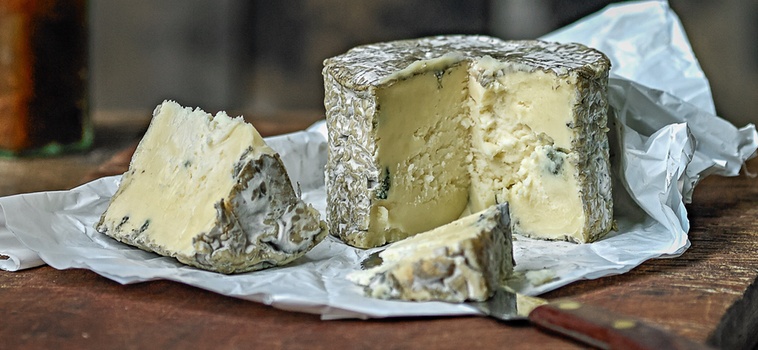 If he's maturing like a fine wine and getting better with age, then Bluemin White would go down a treat with your Dad. With its melt-in-the-mouth texture, the cheese gets its moreish flavour by maturing gently in two different ripening stores, where it develops a velvety blue rind and rich nutty flavour.

Made from Yorkshire cow's milk, and described as a 'blue brie style cheese', Bluemin White is sure to be a hit with Dad. It's been placed in the top 125 tasty foods in the country, with its three-star Great Taste Award in 2013, followed by winning Super Gold at the World Cheese awards in 2015 and further Gold medals since.

Tasting notes: Bluemin White oozes melt-in-the-mouth deliciousness. When fully ripe, the creamy texture and mature flavours do great justice to a bottle of good wine.


For the Gourmet Dad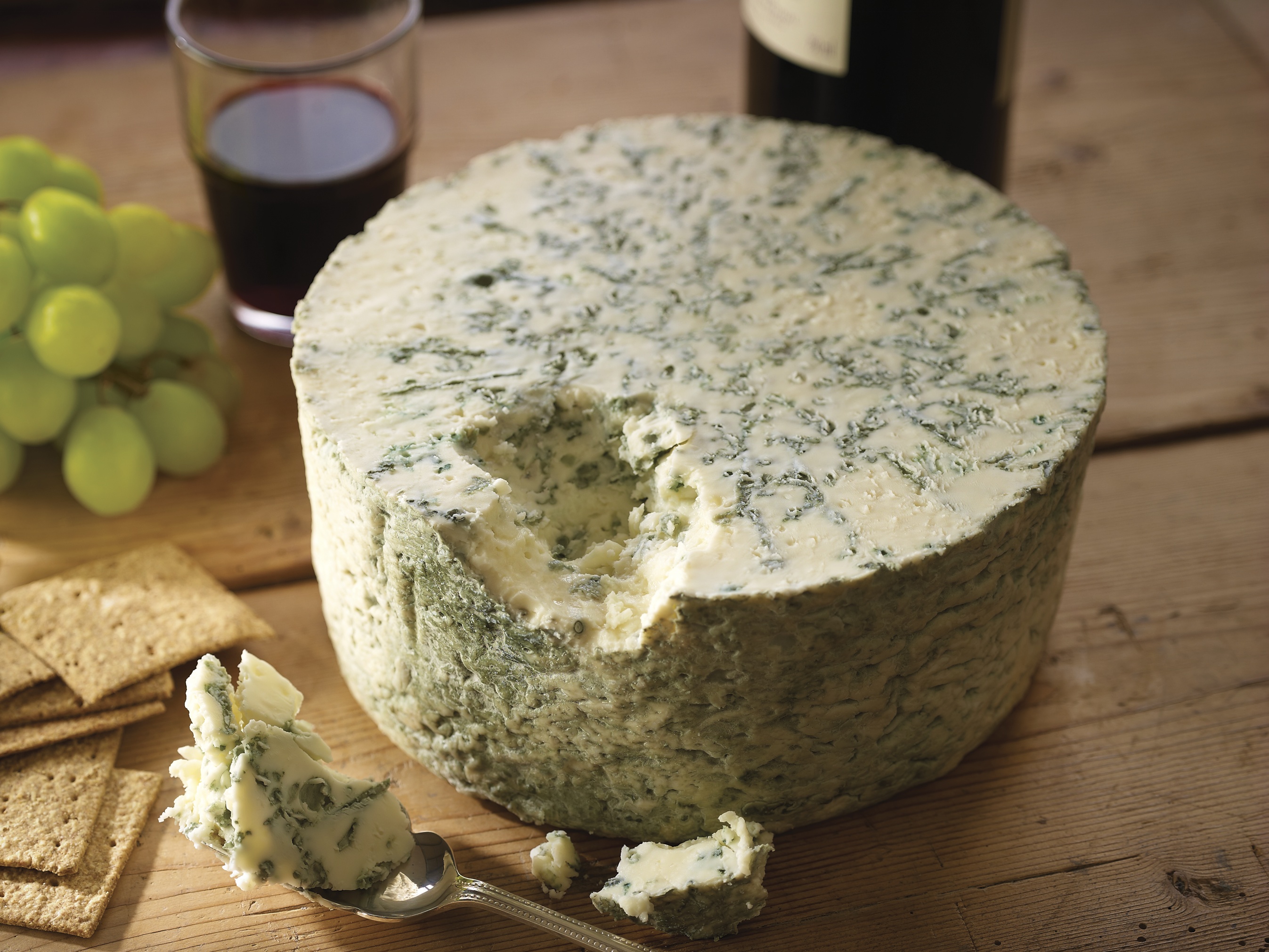 For the Dad who loves all things epicurean, then Mrs Bell's Blue will be an impressive option. Considered to be one of the best ewes' milk blue cheeses in Europe, Mrs Bell's Blue is a favourite of Rick Stein and Raymond Blanc, and is as creamy as her brother cheese, our Yorkshire Blue. Launched in 1997, Mrs Bell's Blue made an immediate mark by winning two gold medals and Reserve Supreme Champion at the prestigious Nantwich International Cheese Show. More recently it won Champion Ewe's Milk cheese at the same International Awards.

Mrs Bell's Blue owes its delicious taste not only to the amazing sheep milk, but also to how it's made and matured. Once we've handmade and salted each batch, each cheese is then matured for a minimum of 10 weeks. This achieves the complex blue flavour that's comparable to Roquefort, but creamier and less salty.

Tasting notes: The milk's meadowy sweetness and the cheese's saltiness deliver a rich, complex flavour. Milder than a Roquefort but punchy enough for any blue cheese fan.


For the Dads who like a bit of strength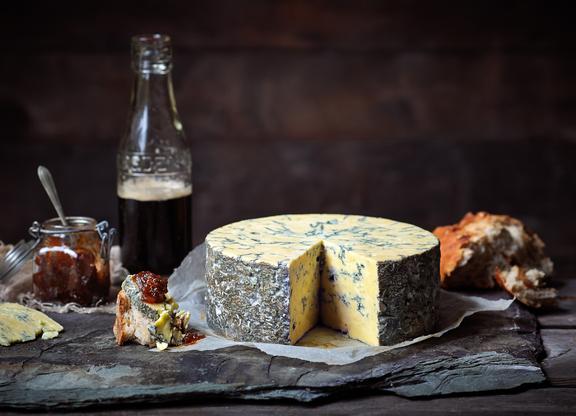 We're often asked what's the strongest cheese we've got and the easy answer is Northern Blue. Hard-as-nails, no messing, Northern dads will be perfectly matched to our Northern Blue with its steely intensity combined with sweet creaminess - its extra strength will be appreciated by Dads who like a little more bite to their blue!

Aged for a minimum of 10 weeks, we use a stronger strain of Penicillium Roqueforti to achieve a more robust blue flavour, which has gone on to win a Silver medal at the World Cheese Awards!

Tasting notes: Northern blue is a creamy, powerful yet balanced blue cheese. Delivering a rich and creamy experience to the palate with a punch of blue.
For The Rule Breakers and Mavericks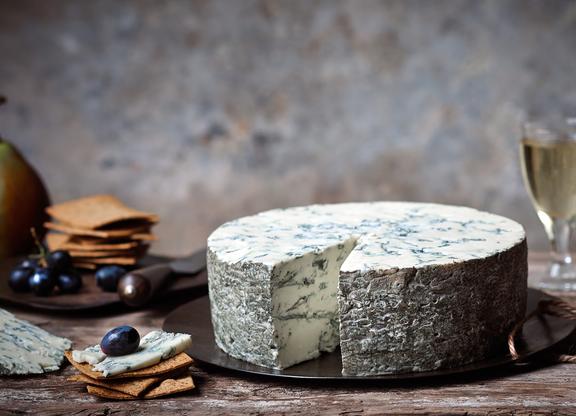 They're our kindred spirits! There's always the Dad or Grandad who loves to stand out and be different - and our Buffalo Blue is truly one of a kind in our range. When people hear that we make cheese from Buffalo milk, they assume we'll make Mozzarella, but no! We make an incredible blue cheese!

An artisan, smooth and creamy blue cheese made from the highest quality water buffalo milk. It's unique because it's handmade in small batches on our family farm here in Yorkshire, from a single herd of water buffalo, where we receive the milk every two weeks.

Tasting notes: Buffalo Blue delivers a well-balanced blue flavour with meaty umami flavours, which is complimented with a creamy yet light, nearing cleansing, effect on the palate.