BBC Countryfile Visit Shepherds Purse
We're so excited to have hosted the Countryfile team here at the dairy whilst they were filming their Sheep Special Joe Crowley came along and made cheese with us as part of the show. The whole crew were so nice they made what could have been a nerve wracking experience actually very enjoyable.
Joe would make a great cheesemaker, he had a good feel for the process, he was passionate and showed all the signs of being a perfectionist - exactly what we look for in our team :) We made our sheep's milk cheese Olde York on the day and spoke about making cheese from Sheep's Milk.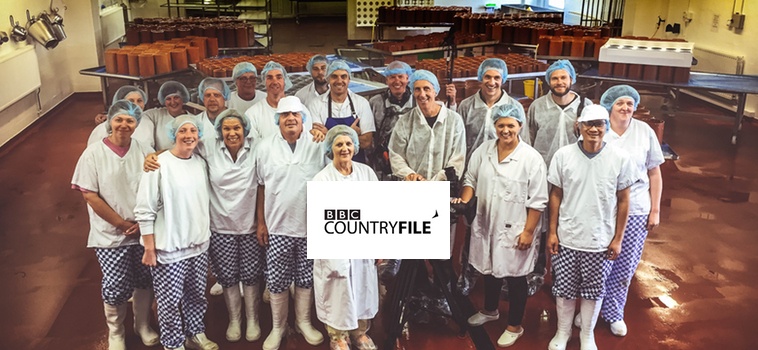 Judy spoke to Joe about how Shepherds Purse got started and why Sheep's milk is such a good alternative to those suffering with cow's milk allergies.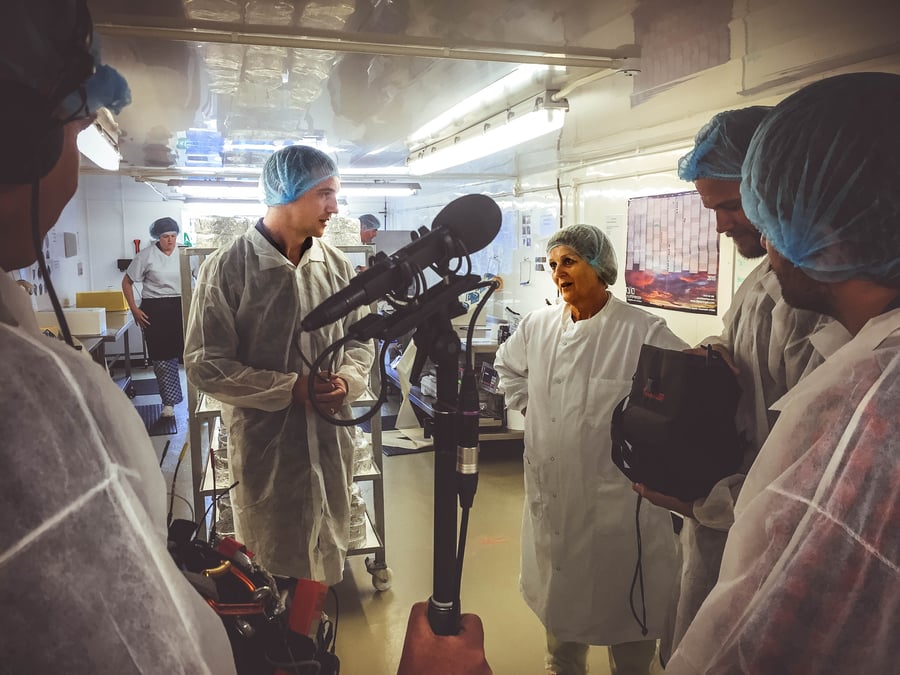 After visiting us, the crew headed down to Thirsk to do a taste test with the public, comparing sheep's milk with cow's milk.
Thanks again to our whole team and the crew from Countryfile. As well as Joe, the presenter and cheesemaker, there was Alex, who led organisation of the whole job, Dan, the director/producer, Bill the sound wizard and Andy the camera man! Such a lovely group of folk who were an absolute pleasure to host.
The show airs at 7pm on Sunday August 2nd on BBC One and will available here shortly after. If you tune in, do let us know what you think in the comments below xx